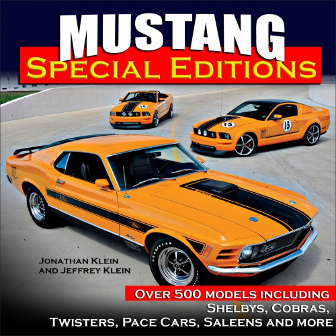 Order the book, support MustangAttitude.com
Also check out the index of the book
0 pictures (0 cars) found: year of "1968", sub-model of "Rainbow of Colors", view of "engine"

Is your Mustang here? If not, send us high resolution photos and information about your Mustang.

Expand to 1361 photos (225 cars) found with year of "1968"
Expand to 1700 photos (1497 cars) found with view of "engine"