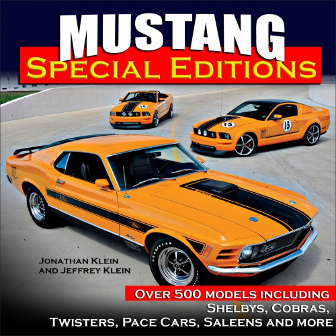 Order the book, support MustangAttitude.com
Also check out the index of the book
4 pictures (3 cars) found: all Shelby Mustang models, sub-model of "Custom"

Group photos by car

Is your Mustang here? If not, send us high resolution photos and information about your Mustang.

Expand to 1564 photos (266 cars) found with all Shelby Mustang models
Expand to 72 photos (24 cars) found with sub-model of "Custom"